Ear Syringing in Bristol
A quick, convenient ear syringing service with an expert doctor
Ear syringing service
Rated Good by the CQC
Same-day appointments, 8am - 8pm
Very experienced medical team
Fantastic results
Experienced ear syringers, 8am to 8pm
At some time, most people are affected by a build up of ear wax. This may not usually be a sign of ill health, but it can greatly impact on your daily activities and your general sense of wellbeing.
If you produce excessive amounts of earwax and also use cotton buds, earplugs or a hearing aid, then wax can become compacted into the ear canal. That can be very uncomfortable and frustrating.
There are several symptoms which may be caused by a build-up in ear wax. These include:

Earache
Difficulty hearing
Itchiness
Dizziness
An ear infection
Tinnitus
If your ears are blocked with wax, do not try poking your ear yourself, because you might make it worse by pushing the wax further into the ear canal. If you are experiencing any of these symptoms, please contact us as soon as possible so we can guide you to the right treatment. At the The Medical we offer a quick, convenient ear syringing service. Our expert doctors and nurses are hugely experienced and very good at clearing any blockages.
Rated "good" by the CQC
The Medical is rated "good" by the government's healthcare watchdog, the Care Quality Commission (CQC), who assesses whether a healthcare centre is safe, caring and responsive to the patients' needs.

Our GPs are all registered with the General Medical Council (GMC) and are members of the Royal College of General Practitioners (MRCGP). They work to the highest UK medical standards and are experienced in NHS as well as private healthcare practice.

Our Facilities
Private GP Service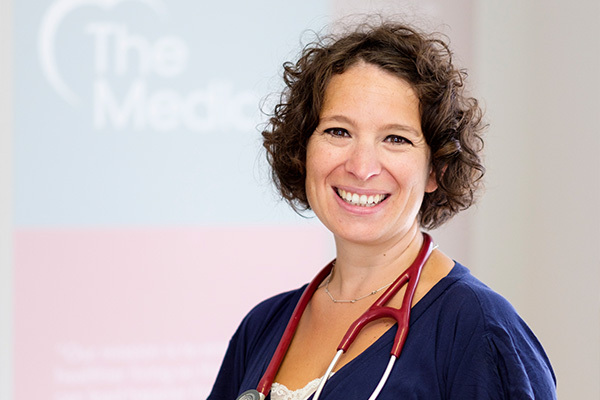 Real Results, Realistic Prices
Ear Syringing

One Ear

£60

Two Ears

£80

Ear Drops

£5
Our Services
Services offered at Bristol
Parking & Travel Information
How to get to our Bristol Healthcare Centre