Travel Health Clinic in Bristol
Whether you are going on holiday, travelling for business or taking a gap year, The Medical's Travel Health service provides everything you need for a trip abroad.
Same-day travel clinic
Full range of travel vaccinations and anti-malarials
Member of the British Global Travel Health Association (BGTHA)
Experienced specialist travel nurses
Doctors available for complex requirements
Price match guarantee
Travel Health by real experts, 8am - 8pm
If you're planning to travel outside the UK, you may need to be protected against some of the serious diseases found in other parts of the world. We will analyse your travel itinerary to develop a full understanding of your health requirements, administer any vaccinations that you require and provide Malaria tablets.

With doctors onsite, we can also help with more complex requirements such as altitude sickness or fear of flying. We can also advise pregnant women and those with existing conditions including diabetes and HIV/Aids.
We're open five days a week, from 8am to 8pm, so it's easy to make a convenient appointment. In fact, we can usually book your appointment the same day.
Rated "good" by the CQC
The Medical is rated as "good" by the government's healthcare watchdog, the Care Quality Commission (CQC), who assesses whether a healthcare centre is safe, caring and responsive to the patients' needs.
The Medical is a member of the British Global Travel Health Association (BGTHA) and is a registered Yellow Fever Clinic.

Our Facilities
Private GP & Travel Clinic Service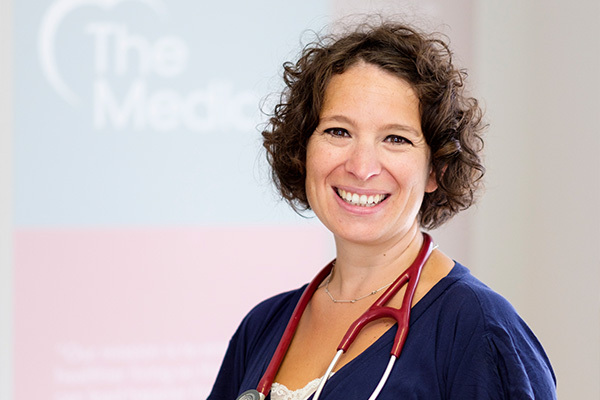 Price match guarantee
We promise to match the price of any other provider within a ten-mile radius, so you're guaranteed to always get the best price.
Please be aware that our prices are per dose and that several doses may be required as part of a course. Some prices may be subject to change, so please confirm the price at the time of booking.

Travel Health Consultation

Individual

£15

Family

£15

Cholera

£34

Diphtheria/Tetanus/Polio Combined

£35

Hepatitis A

Adult

£63

Junior

£47

Hepatitis B

Adult

£55

Junior

£30

Japanese Encephalitis

£93

Typhoid

£40

Tick Borne Encephalitis

Adult

£67

Junior

£60

Yellow Fever

£65

Combos

Hep A + Typhoid

£87.50

Hep A + Hep B

£87

Hep A + Hep B Junior

£55

Anti-Malarial

Malarone

£30 per pack
Our Services
Services offered at Bristol
Parking & Travel Information
How to get to our Bristol Healthcare Centre