Chiropractor in Newport
Quote "WEB25" to receive your first assessment for just £25
Quote "WEB25" to receive your first assessment for just £25
Awarded 'Clinic Management Quality Mark'

Awarded 'Patient Practice Quality Mark'
Digital X-Ray facilities
General Chiropractic Council registered chiropractors
8am - 8pm, weekend appointments available
The right diagnosis, the best treatment, unbeatable results
Our Doctors of Chiropractic are trained to diagnose, treat, manage and prevent musculoskeletal problems (bones, joints, and muscles), as well as the effects these disorders can have on the nervous system and general health.
They have a specialist interest in neck and back pain, but when they assess patients, they take their entire physical, emotional and social wellbeing into account.

The Medical blends a unique range of scanning technology, including MRI and x-ray, with world-leading 3D movement analysis to ensure that our expert chiropractors have the information required to make an accurate diagnosis exceptionally quickly.
Our treatment plans are tailored to individual needs, based on the diagnosis. Our first objective is to relieve any pain, before maintaining the health of the spine. Our aim is to keep your body functioning in optimal condition so that you can get on with your life.
Progress reviews are used to monitor your improvement. We re-examine, re-test and re-scan where necessary, comparing the data with the information we gathered before your treatment started.
By making the right diagnosis, delivering the best treatment and accurately monitoring your progress, The Medical delivers exceptional results.
Award-winning chiropractors
All of our chiropractors are registered with the General Chiropractic Council (GCC) and members of either British Chiropractic Association (BCA) or the United Chiropractic Association (UCA), so you can be assured you are receiving the best treatment from highly qualified experts.

We have also been awarded the 'Clinic Management Quality Mark' and the 'Patient Practice Quality Mark' by the Royal College of Chiropractors for clinical excellence and consistently exceeding our customers' expectations.

Our Facilities
Digital x-ray and advanced rehab gyms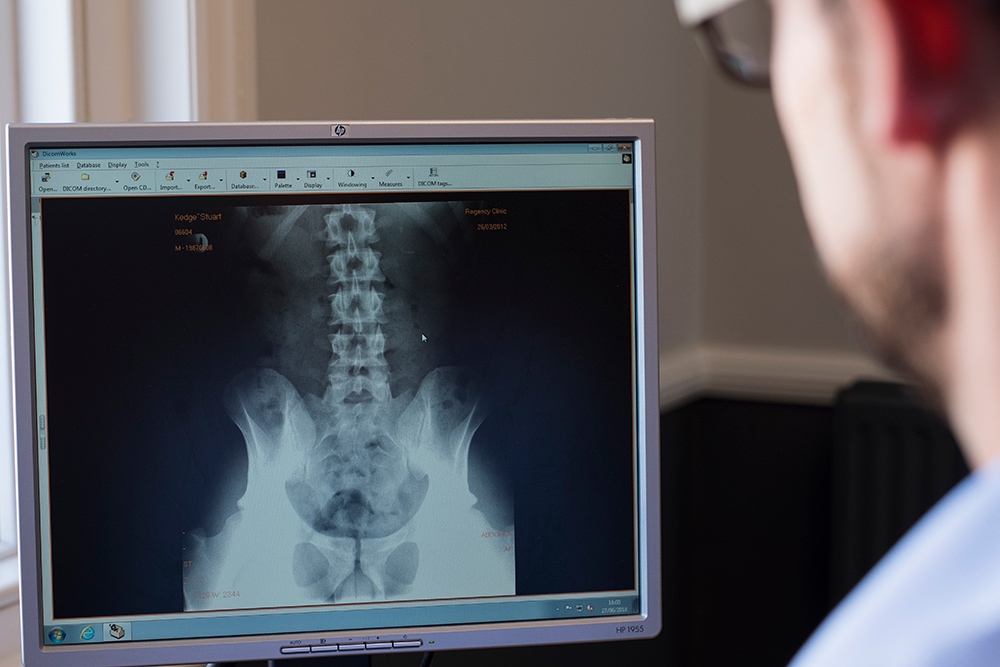 Our Team
We have 1 experienced Chiropractor near to Newport
Parking & Travel Information
How to get to our Newport Healthcare Centre
Car
We have our own car park which is free of charge.

Bike
There are bike racks outside The Medical.
Train
Newport railway station is 1 mile away.
Book your appointment now
Or contact your local branch