Dynamic Footscan® Gait Analysis
Before we begin, the expert will discuss your medical history, any podiatry treatments and your hobbies/activities with you. They will want to find out if you have been experiencing any problems and, if so, where it hurts, how long, what makes it hurt etc.
Using the patented dynamic Footscan® technology your foot specialist analyses your gait.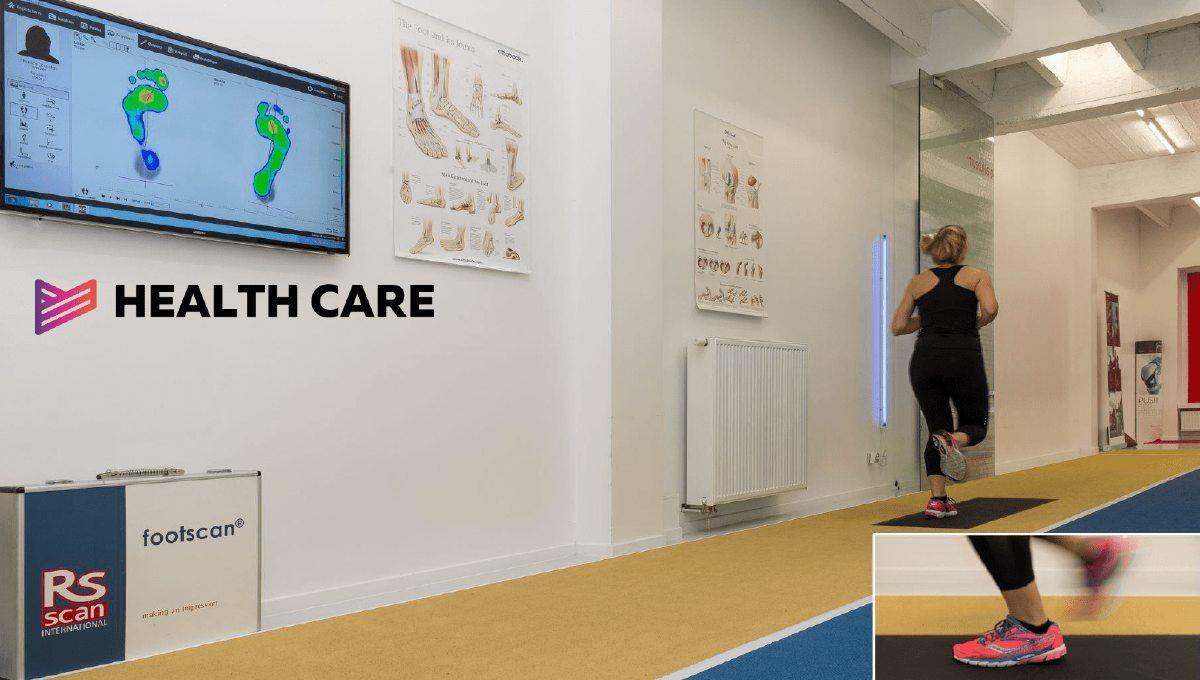 Depending on your needs, the Footscan® involves you walking, running or even squatting on a matt-like sensor called a "Force Plate".
The force plate contains 12288 sensors (arranged in a 192x64 matrix) at a scanning rate of up to 200HZ and allows us to measure gait professionally and accurately. Footscan® measures your foot biomechanics, balance, pressure spread and walking. The system creates an automated report from the orthopaedic results for you to discuss with the expert.

Once assessed, the system also has the capacity to create a custom fit orthotic tailored to the individual to help improve walking function, pain and performance should the individual require it.