Physiotherapy in Newport
From elite athletes to galloping grandparents, our elite physios undertake thousands of assessments, treatments and rehabilitation sessions every month.
Quote "Web 25" to receive a full physiotherapy assessment for just £25
World leading 3D Movement Analysis
Digital x-ray for diagnosis
Awarded 'Clinic Management Quality Mark'
Awarded 'Patient Practice Quality Mark'
Weekend appointments available


The right diagnosis, the best treatment, unbeatable results
The Medical blends a unique range of diagnostic technology, including X-ray and world-leading 3D Movement Analysis, to ensure that our expert physios have the information required to make an accurate diagnosis exceptionally quickly.
Our treatment plans are tailored to your individual needs, based on your diagnosis, and combine hands-on treatment with one-to-one rehabilitation sessions in our gyms.
Progress reviews are used to monitor your improvement. We re-examine, re-test and re-scan where necessary, comparing the data with the information we gathered before your treatment started.
By making the right diagnosis, delivering the best treatment and accurately monitoring your progress, The Medical delivers exceptional results.
Award Winning, Quality Assured Physiotherapy
All of our physiotherapists are registered members of the Chartered Society of Physiotherapy (CSP) and the Health and Care Professions Council (HCPC).
Our combined experience includes work with leading sports clubs, from Bristol Rugby and Bristol City Football Club, to international teams such as Team GB Lacrosse and Team GB Ice Hockey.

Our Facilities
Digital x-ray and advanced rehabilitation gyms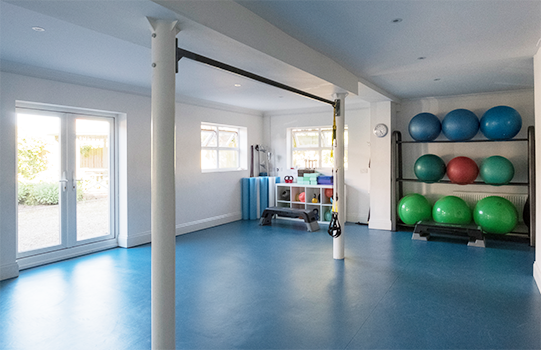 Our Team
We have 1 experienced Physiotherapist near to Newport
Real results, realistic prices
Save money - buy an Appointment Pass!
You can choose to either pay-as-you-go or purchase an Appointment Pass. We are also registered with all major insurance providers.
For clients who pay-as-they go, the cost varies according to the experience of the physiotherapist and the location of the Healthcare Centre.

There are also concessions and discount schemes in place.

Check out our full list of services and prices.

Assessment

Physiotherapist

From £47

Principal Physiotherapist

From £49

Report of Findings, Treatment Plan & First Treatment

Physiotherapist

From £37

Principal Physiotherapist

From £39

Treatment & Rehabilitation

Physiotherapist

From £37

Principal Physiotherapist

From £39

Progress Review

Physiotherapist

From £37

Principal Physiotherapist

From £39

Appointment Pass

The Half Dozen

6 appointments from £210




Save up to £48




£258

£210

Appointment Pass

The Dozen

12 appointments from £396




Save up to £72




£468

£396

Appointment Pass

The Two Dozen

24 appointments from £744




Save up to £192




£936

£744
Related Conditions
How can we help?
Parking & Travel Information
How to get to our Newport Healthcare Centre
Car
We have our own car park which is free of charge.

Bike
There are bike racks outside The Medical.
Train
Newport railway station is 1 mile away.
Book your appointment now
Or contact your local branch