Prehab
Strength training to prevent injuries from occurring
Award-winning physiotherapy
Motion capture 3D functional movement analysis
Exceptional rehabilitation gyms
Physiotherapists with elite sport experience
8am - 8pm, weekend appointments available
Preventing injury
Prehabilitation has one goal: to prevent injury
Prehab is not just for athletes but for every individual who wishes to maintain optimal function and continue to live a pain free life.
All of our physios here at The Medical have regular prehab clients, a large proportion of people who are not athletes but have a weekly, monthly or three-monthly visit to keep on top of any movement asymmetries before they develop into niggles.
In short you don't need to be injured to see a physio – Physios here at The Medical can help improve your body's performance.
The Medical blends a unique range of scanning technology with world-leading 3D functional movement analysis to ensure that our expert physios have the information required to make an accurate diagnosis exceptionally quickly.
Our treatment plans are tailored to your individual needs, based on your diagnosis, and combine hands-on treatment with one-to-one rehabilitation sessions in our gyms.
Progress reviews are used to monitor your improvement. We re-examine, re-test and re-scan where necessary, comparing the data with the information we gathered before your treatment started.
By making the right diagnosis, delivering the best treatment and accurately monitoring your progress, The Medical delivers exceptional results.
How it works
Step-by-step
Assessment
Your physiotherapist will conduct a thorough examination, using gentle exercises and diagnostic tests to fully assess your problem.
3D Movement Analysis
Scans
If necessary, we will undertake an X-ray or an MRI scan in order to understand fully what's going on. Where we don't have facilities on-site, we will refer you to an external imaging partner.
Report of Findings & Treatment Plan

Having analysed the data from the assessment, movement analysis and scans, your physiotherapist will explain the diagnosis to you, and discuss the range of treatment options that are available.

Your physiotherapist will design a treatment plan that is specific to your needs. It will include an estimated recovery time, number of treatments and how to minimise the chances of the problem reoccurring.
If the physio feels that another member of our team would be better placed to help, they will refer you to them.
Treatment & Rehabilitation
Your plan will combine hands-on treatment with rehabilitation, strength and conditioning sessions.
Your hands-on treatment will take place in one of our fully equipped treatment rooms. Your physiotherapist will use a full range of techniques including ultrasound, soft tissue massage, joint mobalisation, manipulation and acupuncture.
Rehabilitation sessions take place in the gym, where our physiotherapists have access to the latest exercise equipment, 3D Movement Analysis and Gait Analysis equipment.
Progress Review
Having gone through a course of hands-on treatment and rehabilitation, your physiotherapist will track your progress by re-testing your injury using the 3D Movement Analysis system. The results will be discussed with you and we'll decide next steps together.
Our Facilities
Awesome diagnostic and rehab kit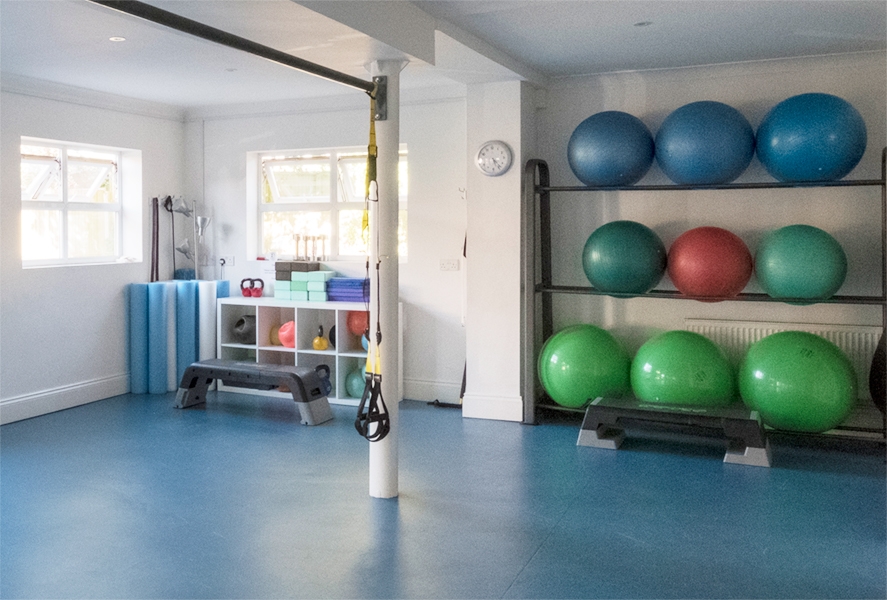 Award Winning, Quality Assured Physiotherapy
All of our physiotherapists are registered members of the Chartered Society of Physiotherapy (CSP) and the Health and Care Professions Council (HCPC).
Our combined experience includes work with leading sports clubs, from Bristol Rugby and Bristol City Football Club, to international teams such as Team GB Lacrosse and Team GB Ice Hockey.
Our Team
We have 10 experienced Practitioners
Related Services
Similar to Prehab
Book your appointment now