Knee pain and knee injuries are more common than you think, with one in three people experiencing knee problems at some point during their lives. This is why it's so important to receive treatment early on when symptoms start appearing.
It takes just a single injury to develop the symptoms of arthritis, and this can lead to damage that will only worsen over time.
As with any joint, the knee is vulnerable to damage. It can be caused by trauma during an accident or fall, repetitive strain injuries (especially in sports where you run and jump), and even the side effects of some medications.
Common treatments include physiotherapy, medications, and surgery.
This guide will provide an overview of the different causes of knee pain, causes, and available treatments.
What is the most common reason for knee pain?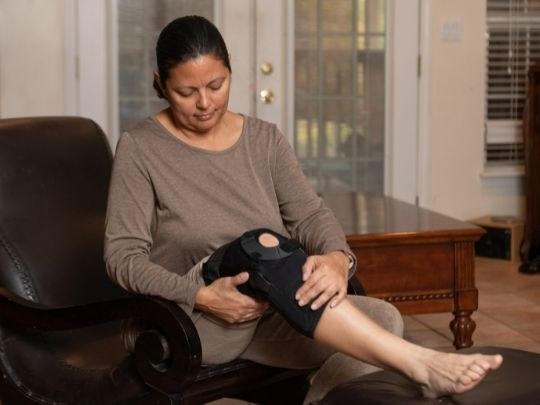 Knee pain is common and can be caused by many factors, but the most common reason for knee pain is a knee injury. Knees are incredibly vulnerable to all kinds of injuries, because they often take on some of the heaviest forces in our bodies as we move about during day-to-day life.
Some common causes for knee pain or knee injuries include:
Lack of physical activity
Obesity
Trauma
Accident
Sports injury
Overuse or misuse of the knee joint
Hormonal changes
Previous injury or defect
Gout
If you begin experiencing sudden knee pain, which worsens over time, it is important to visit a physiotherapist immediately, because this could mean you have torn a ligament or cartilage tear.
Physiotherapy can be part of the first steps you take, from diagnosis, and help with recovery and exercises.
What are the symptoms of knee pain?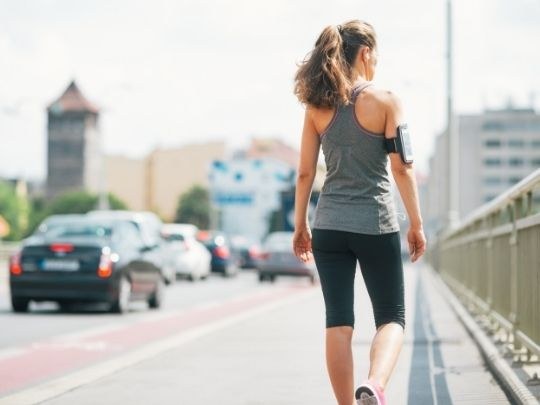 When your knee hurts, you may experience any or all of the following symptoms:
A dull ache
Throbbing sensation
Sharp pain
Stiffness
Swelling
Hip and knee pain
Difficulty walking or bending your knee, feeling like your knee will give way,
Crackling or grinding noise when you move your knee.
If you have any of these symptoms, it's important to see a knee specialist for diagnosis and treatment.
What are the types of knee pain?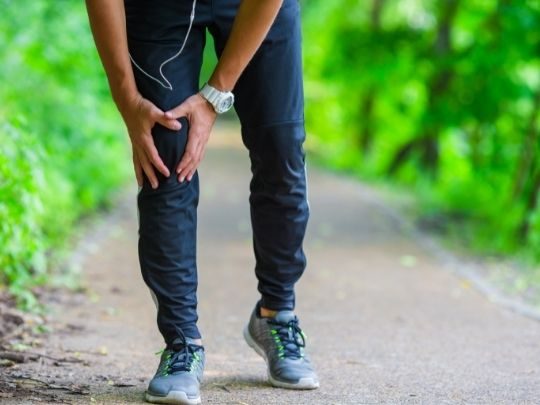 There are many types of pain that affect the knee, including:
Arthritis, bursitis, cartilage tears, meniscal tears, ligament tendon injuries, patellar tendinitis (runner's knee), and torn quadriceps or hamstring muscles. It is important to note that knee injuries are common in people of all ages, with the most common ones being patellar tendinitis (runner's knee), and knee ligament injuries.
Knee pain can have many sources, so seek health care advice as soon as possible.
How do I know if my knee pain is serious?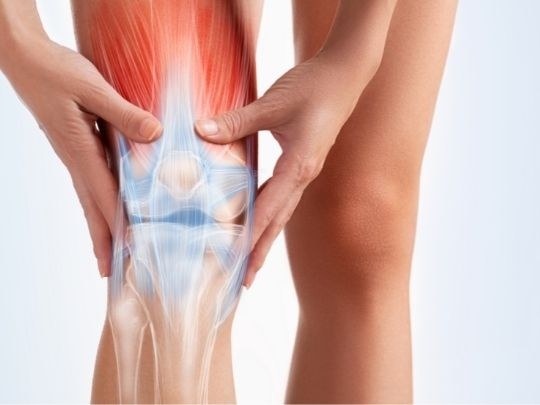 Knee pain can vary in intensity, from mild discomfort to incapacitating agony. However, not all knee pain requires medical attention. Many cases of knee pain can heal on their own, while severe cases may require ongoing treatment.
If the pain is in your knee joint or around it, but not inside, then you should be able to walk and move normally. Pain that affects these functions requires a trip to the doctor, or physio, where they will attempt to diagnose what exactly is going on with your knee.
If you are unable to put any weight on your leg, the knee has pain and swelling, or there is a lot of visible bruising, then you may have a more serious injury and should seek medical attention immediately.
What are the treatment options for knee pain?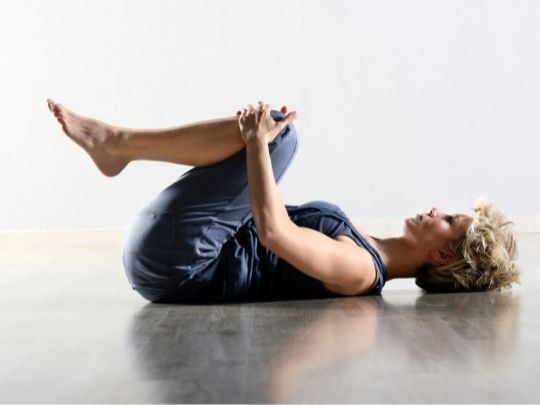 The first step in treating knee pain is to identify the cause of the problem. Once this has been determined, a treatment plan can be put into place. Treatment plans may include:
Rest
Ice Packs
Elevated legs
Anti inflammatory medications or ointments.
Physical therapy
Chiropractic treatment
Massage therapy
Acupuncture
Braces or supports
Surgery
Each treatment option has its own benefits and drawbacks, so it is important to discuss all your medical advice options with a healthcare professional before making a decision about which course of treatment to pursue.
Resting the knee may be the best option for some people, while others may need further investigation. It is important to seek treatment for knee pain as soon as possible to avoid further damage and ensure a quick and successful recovery.
Physiotherapy treatment for your knee injury?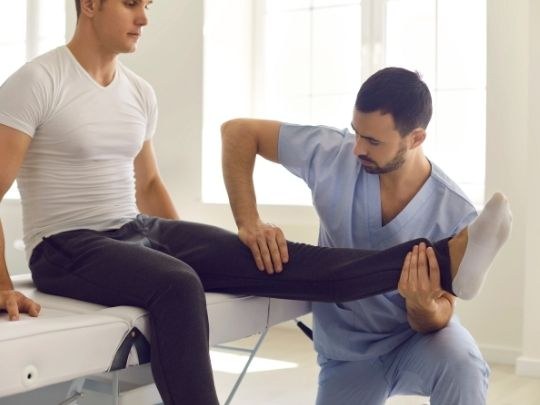 Physiotherapy treatments can be started immediately after knee injuries, to help with pain relief, inflammation control, restoration of range of motion and joint function.
Physiotherapy is one of the most common treatments for knee pain. It can help relieve pain, inflammation, and swelling. Physiotherapy can also help improve the range of motion and strength in the knee joint.
A physio will first assess your knee, looking at the nature of pain and its location. They'll also want to know if you have any previous injuries or medical conditions that could cause problems with your knee joint.
Ice packs should be applied for the first 48-72 hours after the injury, followed by heat therapy. If there is persistent swelling or inflammation, corticosteroid injections may be administered.
If you're suffering from acute or chronic knee pain, a physio can help. A physiotherapist will look at the alignment of your spine and pelvis, as well as any misalignments that could be putting stress on your knee joint. They may also use techniques such as massage.
Book your knee pain appointment today
If you're experiencing knee pain, it's important to seek treatment as soon as possible. Physiotherapy can be part of a complete approach to healing that will help get you moving again. Knee injury specialists at The Medical should be consulted as soon as possible after an injury for the best chance of full recovery.
At The Medical our locations are across the UK in Bath, Midsomer Norton, Keynsham, Downend, Westbury on Trym, Bristol - Temple Quay, Bournemouth, Cowes, Didcot, Newport, Reading and Cheltenham.
If you think your physiotherapist can help with knee injury recovery, book an appointment with the Medical today!