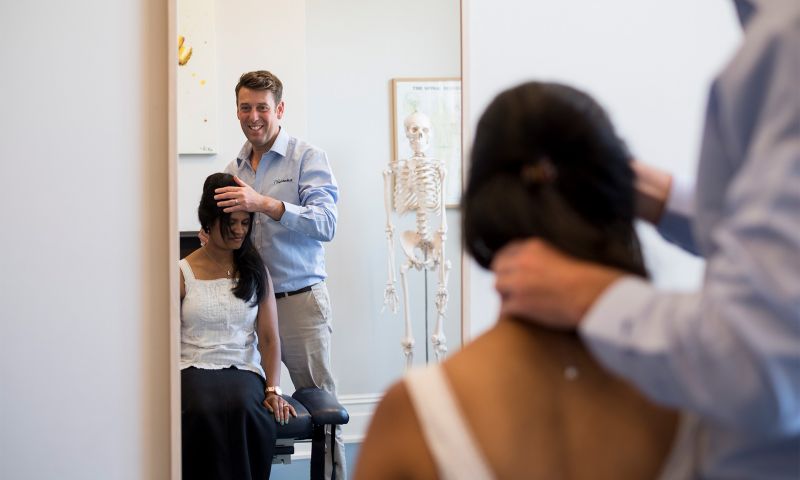 McTimoney Chiropractor
A gentle and effective treatment for the whole body
Award-winning chiropractors
Awarded 'Clinic Management Quality Mark'

Awarded 'Patient Practice Quality Mark'
MRI and x-ray facilities
General Chiropractic Council registered chiropractors
8am - 8pm, weekend appointments available
The right diagnosis, the best treatment, unbeatable results
McTimoney Chiropractic is a gentle and effective treatment for the whole body.
Chiropractic treatment offers safe, gentle relief of discomfort during pregnancy, and our practitioners sometimes work with midwives, health visitors and lactation consultants.
Some chiropractors work with patients with specific needs, such as those with disabilities or learning difficulties, and with premature babies.
The gentle nature of the McTimoney method makes it especially suitable for young babies, pregnant women and the elderly.
The following conditions often benefit from McTimoney chiropractic treatment:
Back pain, neck pain and shoulder pain
Pain, discomfort and stiffness in joints and bones
Migraine prevention
Muscular aches and pains
Arthritic pain
Some sports injuries
McTimoney chiropractors are highly trained in this gentle, precise, whole body approach to chiropractic care. This gentle straight forward method to realign and re-balance your body can increase mobility, relieve pain and discomfort, such as numbness or pins and needles. In the course of improving the alignment to your skeleton nerve information from the brain is transmitted accurately thereby helping your nervous system to work more efficiently.
Misalignments of the joints may occur as a result of poor posture, car or sporting accidents, falls, stress or an incorrect method of lifting. Depending on the nature of the problem, age and fitness levels most patients will experience a noticeable change after their course of treatment and experience a greater sense of well being.

Award winning chiropractors
All of our chiropractors are registered with the General Chiropractic Council (GCC) and members of either British Chiropractic Association (BCA) or the United Chiropractic Association (UCA), so you can be assured you are receiving the best treatment from highly qualified experts.

We have also been awarded the 'Clinic Management Quality Mark' and the 'Patient Practice Quality Mark' by the Royal College of Chiropractors for clinical excellence and consistently exceeding our customers' expectations.
Related Conditions
How can we help?
Health Hub
Want to know more about Chiropractic?
What is Chiropractic?
Is it right for me?

Visit the Health Hub
Book your appointment now