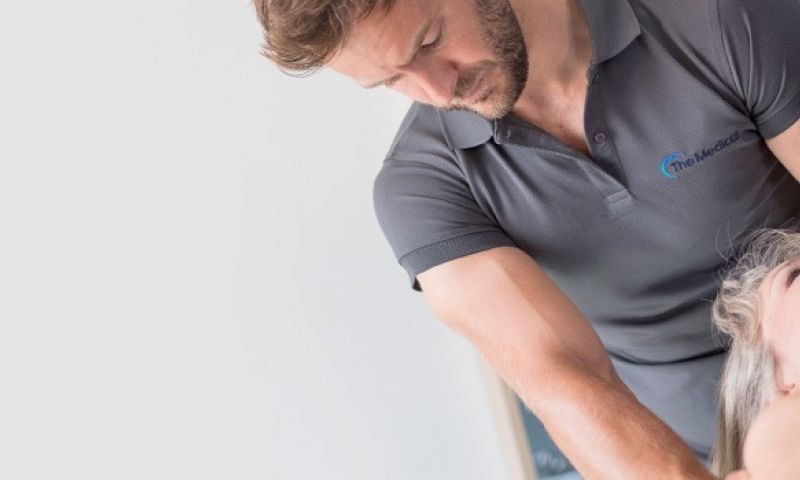 Deep Tissue Massage
Targeting the deeper layers of muscle and connective tissue, commonly to help with muscle damage from injuries
Award-winning massage
By Physios or sports injury specialists
Elite sports experience
Awarded 'Clinic Management Quality Mark'

Male and female therapists available
8am - 8pm, weekend appointments available
Soothing chronic aches and pains
This massage technique uses slower, more-forceful strokes to target the deeper layers of muscle and connective tissue, commonly to help with muscle damage from injuries.
Deep tissue massage involves applying firm pressure and slow strokes to reach deeper layers of muscle and fascia (the connective tissue surrounding muscles). It's used for chronic aches and pain and contracted areas such as a stiff neck and upper back, low back pain, leg muscle tightness, and sore shoulders.
How Does Deep Tissue Massage Work?
Deep tissue massage techniques are used to break up scar tissue and physically break down muscle "knots" or adhesions (bands of painful, rigid tissue) that can disrupt circulation and cause pain, limited range of motion, and inflammation.
At the beginning of a deep tissue massage, lighter pressure is generally applied to warm up and prepare the muscles. Specific techniques are then applied.
Common techniques include:
Stripping: Deep, gliding pressure along the length of the muscle fibers using the elbow, forearm, knuckles, and thumbs.
Friction: Pressure applied across the grain of a muscle to release adhesions and realign tissue fibers.
What are the benefits?
Deep tissue massage usually focuses on a specific problem, such as chronic muscle pain, injury rehabilitation, and the following conditions:
Low back pain
Limited mobility
Recovery from injuries (e.g. whiplash, falls)
Postural problems
Muscle tension in the hamstrings, glutes, IT band, legs, quadriceps, rhomboids, upper back
Osteoarthritis pain
Sciatica
Piriformis syndrome
Tennis elbow
Fibromyalgia
Upper back or neck pain
Award Winning, Quality Assured
All of our physiotherapists are registered members of the Chartered Society of Physiotherapy (CSP) and the Health and Care Professions Council (HCPC).
Our combined experience includes work with leading sports clubs, from Bristol Rugby and Bristol City Football Club, to international teams such as Team GB Lacrosse and Team GB Ice Hockey.
Our Team
We have 8 experienced Massage Therapists
Related Services
Similar to Deep Tissue Massage
Book your appointment now